投稿者 神様 日時 2008 年 2 月 20 日 23:43:18: .SgApArfvR98Y

(回答先: インドネシア保健相は鳥インフルエンザウイルスがアメリカの生物兵器の可能性を疑っている 投稿者 神様 日時 2008 年 2 月 20 日 23:13:38)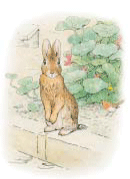 上記の全文
US involved in bird flu conspiracy: Indonesia
AM - Wednesday, 20 February , 2008 08:24:00
Reporter: Geoff Thompson
http://www.abc.net.au/am/content/2008/s2167325.htm
PETER CAVE: Indonesia's Health Minister has suggested that the United States may be involved in a conspiracy to use the bird flu virus to develop biological weapons.
The extraordinary allegation is included in a new book, endorsed by President Susilo Bambang Yudhoyono, which describes Indonesia's fight to assert its ownership of its virulent strains of avian influenza.
Concerns over that issue prompted Indonesia last year to stop sharing virus samples with the World Health Organization as Jakarta correspondent Geoff Thompson reports.
GEOFF THOMPSON: No country in the world has been hit by bird flu like Indonesia. Already this year 11 people have died and ten of those were from Jakarta or surrounding areas.
Indonesia's uniquely virulent strain of H5N1 gave the country "bargaining power" according to Indonesia's Health Minister Dr Siti Fadilah Supari, in her new book called "It's Time for the World to Change" and strangely subtitled "The Divine Hand Behind Avian Influenza".
It's this bargaining power which led Dr Supari in late 2006 to stop sharing Indonesia's strains of bird flu with World Health Organization laboratories because of fears that any vaccines developed would then be sold for profit to developing countries with no benefit to Indonesia.
In essence, Indonesia sought to retain the "virus rights" and any profits to be made from its bird flu problem.
Back then on AM, Dr Supari effectively accused Australia of stealing Indonesia's strain of H5N1 to make bird flu vaccines.
SITI FADILAH SUPARI: I never, I never give permission to send sample to the, send a specimen of the virus to Australia.
GEOFF THOMPSON: Now in her book Dr Supari has revealed, the full scope of the conspiracy she believes she is up against. "Developed countries become richer", she writes, "because they have the capability to develop the vaccine and control the world".
Dr Supari expresses alarm at WHO laboratories sharing bird flu virus data with the United States national laboratory in Los Alamos, New Mexico, where nuclear weapons are developed.
"Whether they use is it to make vaccine or develop chemical weapons, would depend on the need and interest of the US Government. It is indeed a very dangerous situation for the destiny of humanity", she writes and goes on to say ".. it is a matter of choice whether to use the material for vaccines or biological weapon development".
Despite the clear implication contained in her book, last night Dr Supari told the ABC, she didn't intend to accuse the United States of being interested in turning H5N1 into a biological weapon.
SITI FADILAH SUPARI: I didn't know whether our virus will be develop into a vaccine or will be develop into a biological weapon. So just a question - I didn't blame United States, I didn't blame any country.
PETER CAVE: Indonesia's Health Minister, Dr Siti Fadilah Supari, speaking there to Indonesia correspondent Geoff Thompson.

もう一つの記事を追加
Indonesia accuses US of bird flu plot
Mark Forbes Herald Correspondent in Jakarta
February 20, 2008
http://www.smh.com.au/news/world/indonesia-accuses-us-of-bird-flu-plot/2008/02/19/1203190823829.html
THE Indonesian Health Minister has said the United States and the World Health Organisation are part of a global conspiracy to profit from the spread of bird flu and the US may use samples to produce biological weapons.
The views of Dr Siti Fadilah Supari, outlined in her new book, threaten to undermine efforts to control the spread of avian influenza. With 104 deaths, nearly half the world total, Indonesia is the new hotspot for the virus.
Despite claims by the minister that she has agreed to share virus samples and allow all nations access to resulting vaccines, Indonesia is still blocking sharing samples from human victims.
Applications to send more than 200 samples from chickens to an Australian laboratory had also been refused, inquiries by the Herald have revealed.
In the book, Dr Supari writes that WHO laboratories forwarded influenza viruses to Western companies so they could profit by selling vaccines back to developing countries: "The system of world health management has been very exploitative. It has been controlled by inhumanly desires, based on the greediness to raise capital and to control the world."
Some Indonesian samples had been sent to a US Defence Department laboratory, Dr Supari says, adding that "some of our seed viruses had been in a laboratory known as a facility developing biological weapons in a superpower country".
Privately, officials said Dr Supari's belief that she was engaged on a God-driven crusade against an evil and "neo-colonialist" world health system - on the book's cover she describes herself as the "divine hand behind avian influenza" - had caused her to lose touch with reality.
The President, Susilo Bambang Yudhoyono, appears to have endorsed the book, having written its introduction.
Dr Yudhoyono supports Dr Supari's claim that the virus is under control in Indonesia, stating the "occurrence rate and the number of affected areas are decreasing".
The WHO declined to comment and no US officials were available.
▲このページのTOPへ      HOME > 狂牛病・遺伝子組み換え・鳥インフルエンザ14掲示板
フォローアップ:
---
最新投稿・コメント全文リスト
コメント投稿はメルマガで即時配信
スレ建て依頼スレ
---
★阿修羅♪ http://www.asyura2.com/  since 1995

 題名には必ず「阿修羅さんへ」と記述してください。
掲示板,MLを含むこのサイトすべての
一切の引用、転載、リンクを許可いたします。確認メールは不要です。
引用元リンクを表示してください。