投稿者 passenger 日時 2008 年 2 月 21 日 07:55:17: eZ/Nw96TErl1Y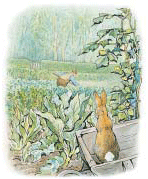 NY国連本部ビル19階から世界保健機構電算センター勤務女性職員が「飛び降り自殺」
▼▼▼▼▼▼▼▼▼▼▼▼▼▼▼▼▼▼▼▼▼▼▼▼▼▼▼▼▼▼▼▼▼▼
http://www.townhall.com/news/world/2008/02/18/un_names_woman_who_fell_from_building
UN Names Woman Who Fell From Building
  By JOHN HEILPRIN
  Monday, February 18, 2008
The woman who died after falling from the U.N.'s Secretariat Building was a 44-year-old employee of the World Health Organization's International Computing Center, a U.N. spokeswoman said Monday.
U.N. deputy spokeswoman Marie Okabe identified the woman who fell from the 19th floor Sunday as Maria Gabriela Di Biase.
-----------------------------------------------------------

http://media.townhall.com/Townhall/reu/e/2008/48/34be5fc1-a168-44d8-a355-de4af8badb47@news.ap.org.jpg">
Police investigate the death of a 45-year-old woman whose body was found lying on the rear lawn outside the United Nations Secretariat Building in New York Sunday, Feb. 17, 2008. There were no apparent signs of criminality, but authorities were still investigating, said New York Police Detective Martin Speechley. The cause of death was to be determined by the medical examiner. (AP Photo/John Heilprin)
-----------------------------------------------------------
Police and U.N. security officers, who spoke on condition of anonymity because they were not authorized to talk to the media, said the woman had jumped from a window after showing up to work early in the morning.
Okabe said there was no suspicion of foul play. The police said they are still investigating. The official cause of death was to be determined by the medical examiner.
Di Biase, who has dual Uruguayan and Austrian nationalities, worked on the floor for the cooperative that provides computing and communication services to U.N. agencies. Employees would not discuss her death, though several recalled her as a friendly, likable woman.
United Nations security guards found her body Sunday morning on the lawn, several dozen yards away from the building, overlooking the East River. New York Police Department detectives and a medical examiner were summoned to the scene.
▲▲▲▲▲▲▲▲▲▲▲▲▲▲▲▲▲▲▲▲▲▲▲▲▲▲▲▲▲▲▲▲▲▲
▲このページのTOPへ      HOME > 狂牛病・遺伝子組み換え・鳥インフルエンザ14掲示板
フォローアップ:
---
最新投稿・コメント全文リスト
コメント投稿はメルマガで即時配信
スレ建て依頼スレ
---
★阿修羅♪ http://www.asyura2.com/  since 1995

 題名には必ず「阿修羅さんへ」と記述してください。
掲示板,MLを含むこのサイトすべての
一切の引用、転載、リンクを許可いたします。確認メールは不要です。
引用元リンクを表示してください。