投稿者 木村愛二 日時 2008 年 1 月 20 日 21:41:33: CjMHiEP28ibKM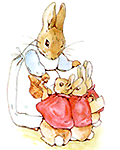 ホロコースト否定でネオナチ弁護士が3年半の禁固刑
----------------------------------------------------------
http://www.dw-world.de/dw/article/0,2144,3058271,00.html
German Neo-Nazi Lawyer Sentenced for Denying Holocaust
A German court on Monday jailed the lawyer of a convicted Holocaust denier for calling the Nazis' World War II slaughter of European Jews "the biggest lie in world history."
Judges in the western city of Mannheim sentenced lawyer Sylvia Stolz to three and a half years in prison on charges that include inciting racial hatred, and barred her from practicing law for five years, a court spokeswoman said.
Stolz made the remarks in 2006 while representing "historian" Ernst Zundel, who was handed a five-year prison term in Germany last February for repeatedly disputing the Holocaust as a historical fact.
The 44-year-old also signed a motion during Zundel's trial with "Heil Hitler" and shouted that the lay judges deserved the death penalty for "offering succour to the enemy" -- leading the court to dismiss her.
But Stolz refused to leave Zundel, with whom she has also been romantically linked for several years, and had to be forcibly carried out of the courtroom.
ハ
She was immediately taken into custody after Monday's verdict to avert further outbursts.
Born in Germany, Zundel lived in Canada for decades but fell foul of authorities there for his publishing empire built on anti-Semitic and neo-Nazi works. He was extradited to Germany in 2005.
Nazi Germany systematically murdered some six million European Jews during the war. It is a crime to deny the Holocaust in many European countries, including Germany and Austria.
----------------------------------------------------------


フォローアップ:
---
投稿コメント全ログ
コメント即時配信
スレ建て依頼
削除コメント確認方法
---
★阿修羅♪ http://www.asyura2.com/  since 1995

 題名には必ず「阿修羅さんへ」と記述してください。
掲示板,MLを含むこのサイトすべての
一切の引用、転載、リンクを許可いたします。確認メールは不要です。
引用元リンクを表示してください。