投稿者 木村愛二 日時 2008 年 4 月 07 日 22:35:39: CjMHiEP28ibKM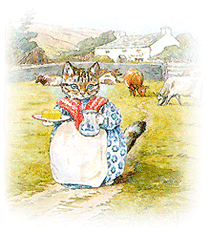 ホロコースト教育計画がチェコスロバキアの学校で開始された
----------------------------------------------------------
http://www.romea.cz/english/index.php?id=detail&detail=2007_819
Education projects on Holocaust launched at Czech schools
Prague, 29.3.2008, 12:12, (ROMEA/CTK)
The Light of the Memory project to recollect the Holocaust has been launched at Czech schools these days, International Christian Embassy Jerusalem chairman Mojmir Kallus told reporters today.
The Jewish Museum in Prague has trained some 30 lecturers, mainly from the Christians, for the project.
Czech children will learn not only historical facts, but every discussion will be attended by a Holocaust survivor who will tell them authentic life stories.
The project will culminate with a trip of selected 80 students to the Auschwitz (Oswiecim) Nazi extermination camp in Poland where up to four million people perished during World War Two.
The International Christian Embassy Jerusalem launched the Light of the Memory and March of Memories projects to expose the causes of racism, xenophobia and anti-Semitism a year ago when the 30 lecturers were selected.
The Terezin Initiative, associating the Holocaust survivors, also participates in the project.
The former garrison town of Terezin (Theresienstadt) served as a ghetto for European Jews from where regular transports were dispatched to extermination camps during World War Two.
Pavel Werner, one of the Holocaust survivors, said children should not only hear that the Holocaust was something horrifying, but also learn about the causes that led to it.
Jewish Museum director Leo Pavlat said the problem of anti-Semitism and racism still exists in Europe, including the Czech Republic.
In this respect he recalled the recent marches of neo-Nazis in Prague and Plzen, west Bohemia.
----------------------------------------------------------

フォローアップ:
---
投稿コメント全ログ
コメント即時配信
スレ建て依頼
削除コメント確認方法
---
★阿修羅♪ http://www.asyura2.com/  since 1995

 題名には必ず「阿修羅さんへ」と記述してください。
掲示板,MLを含むこのサイトすべての
一切の引用、転載、リンクを許可いたします。確認メールは不要です。
引用元リンクを表示してください。