投稿者 千早@オーストラリア 日時 2008 年 2 月 28 日 23:17:06: PzFaFdozock6I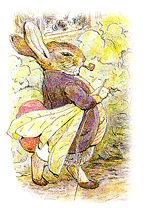 テレグラフの記事から。
普段滅多に地震などない英国で、かなり広範囲にわたる地震が
しかもロンドンなどでは1984年以来という規模の地震があったそうです。
いんきょさんにでも伺わないとわかりませんが、ひょっとして
HAARPが元気に動いていた??
Largest earthquake in two decades hits UK
By Julian Kossoff and Tom Chivers
Last Updated: 8:01am GMT 27/02/2008
http://www.telegraph.co.uk/global/main.jhtml?xml=/global/2008/02/27/noindex/nquake327.xml&CMP=EMC-expat2008
The largest earthquake to hit Britain for almost quarter of a century was felt across large parts of England in the early hours of this morning.
Shaking on the sofa
http://my.telegraph.co.uk/valde_reputo/february_2008/earthquake.htm
Have your say: Tell us your experiences of the quake
http://www.telegraph.co.uk/news/main.jhtml?xml=/news/2008/02/27/nquake227.xml#form
The UK earthquake: city-by-city statistics
http://www.telegraph.co.uk/news/main.jhtml?xml=/news/2008/02/27/nquake427.xml
Tremors were felt in areas including Merseyside, Birmingham, Leicestershire, Bedfordshire, Northampton, Norfolk, Surrey and Greater London - including the offices of Telegraph.co.uk, near Victoria Station. The five-second tremor struck at 00.55am.
Its epicentre was 15 miles north of Lincoln, near Market Rasen, and the British Geological Survey reported the earthquake as measuring 5.3 on the Richter scale - the largest in Britain since 1984.
A spokeswoman for Lincolnshire Police said they had received dozens of phone calls about the tremor and some damage to homes had been reported.
Ian Gilmore, 63, from Rainford near St Helens on Merseyside was watching a film when he felt the tremor. His wife Patricia was also woken up and rushed downstairs to see what had happened.
Mr Gilmore said: "It was incredible - I have never felt anything like it."
A resident in Norfolk described it as "a real mover and shaker".
She said: "It was like a big juggernaut coming down the road The whole house shook - it was a real bone shaker"
Richard Sprakes of Thorne in South Yorkshire was asleep when the tremor shook his house and woke him up. "It was pretty scary I can tell you. Stuff was falling off the shelves. It was pretty rough."
Other witnesses reported to Sky News that wildlife - birds and pets- became highly agitated as the ground shook.
Telegraph readers have been writing in to tell of their earthquake experiences. Ian Lashford of Manchester described how the "building shook dramatically" and "books fell off the bookcase" in his fourth-floor flat, to the consternation of his cats, while Tom Elliot of Manchester Metropolitan University said that the quake made the buildings feel like "papier maché".
David Cannon in north Suffolk, meanwhile, said that he felt a "four-second rumble, like a train going under the house".
The earthquake was the largest since 1984, when north Wales was hit by a tremor of magnitude 5.4 on the Richter scale. The largest this century came when the West Midlands was hit by an earthquake in 2002 in the Dudley area that reached 5.0 on the Richter scale and caused damage to homes.

Earthquakes in Britain
http://www.telegraph.co.uk/news/main.jhtml?xml=/news/2007/04/28/nkent228.xml
Send in your pictures
http://www.telegraph.co.uk/mypics
How it felt: Google map
http://maps.google.co.uk/maps/ms?hl=en&ie=UTF8&msa=0&ll=53.520717,-1.516113&spn=3.227025,7.316895&z=7&msid=103813223147685278685.0004471f5599bde0e9ade

フォローアップ:
---
投稿コメント全ログ
コメント即時配信
スレ建て依頼
削除コメント確認方法
---
★阿修羅♪ http://www.asyura2.com/  since 1995

 題名には必ず「阿修羅さんへ」と記述してください。
掲示板,MLを含むこのサイトすべての
一切の引用、転載、リンクを許可いたします。確認メールは不要です。
引用元リンクを表示してください。