投稿者 バルセロナより愛を込めて 日時 2007 年 10 月 28 日 06:11:41: SO0fHq1bYvRzo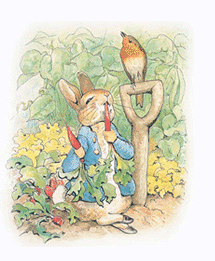 英紙デイリー・メールは、先に毒殺された元ロシアのスパイ、アレクサンドル・リトビネンコがMI6にカネをもらって動いていたエージェントであった、とすっぱ抜きました。詳しくは本文を見てください。ただしリトビネンコ夫人はそれを強く否定しています。
・・・・・・・・・・・・・・・・・・・・・・・・・・・・・・・・・・・・・・・・
http://www.dailymail.co.uk/pages/live/articles/news/news.html?in_article_id=490007&in_page_id=1770
Revealed: Poisoned ex-Russian spy Litvinenko WAS a paid-up MI6 agent

The former Russian spy poisoned in a London hotel was an MI6 agent, the Daily Mail can reveal.
Alexander Litvinenko was receiving a retainer of around £2,000 a month from the British security services at the time he was murdered.
The disclosure, by diplomatic and intelligence sources, is the latest twist in the Litvinenko affair, which has plunged relations between London and Moscow to their lowest point since the Cold War.
On the day of the poisoning, November 1, former KGB agent Mr Litvinenko met prime suspect Andrei Lugovoy at the Millennium Hotel in Grosvenor Square, London.
Mr Lugovoy claims that Mr Litvinenko tried to recruit him to supply information to MI6.
The businessman, another former KGB agent, also alleged that his ex-colleague asked him to find candidates for political asylum here. He left Britain for Russia soon after, and has never returned.
Mr Litvinenko had defected to Britain in 2000 and was granted political asylum the following year with his wife Marina, 44, and son Anatoly, 12.
t is understood that Sir John Scarlett, now the head of MI6 and once based in Moscow, was involved in recruiting him to the Secret Intelligence Service.
The fact that the 43-year-old ex-Russian spy was actually working for Britain when he died could provide the key to his extraordinary killing.
After an exhaustive Scotland Yard investigation, the Crown Prosecution Service announced earlier this year that there was sufficient evidence to charge Mr Lugovoy with 'deliberate poisoning'.
Britain has called for his extradition so he can stand trial at the Old Bailey, but the Kremlin refused the request in July.
In an echo of the Cold War era, Britain then expelled four Russian diplomats from London.
Days later, Moscow responded with a tit-for-tat expulsion of four Britons.
Intelligence sources have told the Daily Mail that they do not expect a trial will ever take place.
They also said there remains a 'perceived threat' against Mrs Litvinenko, who lives with her son at a safe house in the Home Counties.
Mr Litvinenko died in hospital on November 23 after three agonising weeks in which his hair fell out, his skin turned yellow and his organs failed.
A photograph taken on his deathbed shows the devastating effect the poison had on his body.
Investigators believe that a fatal dose of radioactive polonium 210 was slipped into a teapot when the two men met at the hotel.
Significant traces of polonium were found on at least one aircraft boarded by Mr Lugovoy around the time of the murder, as well as in some of the hotel rooms where he stayed.
Mr Litvinenko was very critical of Vladimir Putin, and in the days before he died he accused the Russian President - another former KGB officer - of ordering his killing.
Moscow denies the claim.
Mrs Litvinenko flew to Portugal last Thursday, on the eve of the EU-Russia summit, to call on European leaders to put pressure on Russia to hand over Mr Lugovoy.
'President Putin is providing Mr Lugovoy with his personal endorsement and backing in the eyes of the world,' she said.
'This indicates that Russia has something to hide and adds credence to Alexander's deathbed statement naming Mr Putin as the instigator of his murder.'
Associates of Mr Litvinenko have suggested his slow and painful death was a deliberate 'message' from the Kremlin to those in exile - warning them there could be no hiding place.
Moscow has accused Britain of harbouring some 16 Russian emigres including billionaire Boris Berezovsky, a fierce critic of the current Russian government.
He provided Mr Litvinenko with a home after his defection.
Mr Litvinenko fled to Britain after accusing the Russian security service of involvement in the 1999 bombings of two apartment buildings, in which 300 people died.
He had also been investigating the murder of Russian journalist Anna Politkovskaya, who spoke out against the Putin government.
Mr Lugovoy has admitted meeting Mr Litvinenko, a former lieutenant colonel in the FSB, the re-styled KGB, several times in the months before his death.
But he claimed he was being made a scapegoat for the death.
He said that he believes MI6 was involved in the murder because agents had been unhappy at the way Mr Litvinenko had boasted of his links to them.
Mrs Litvinenko has dismissed the claim as 'nonsense' and also denied that her late husband was working for MI6.
A book about the murder, Death of a Dissident: The Poisoning of Alexander Litvinenko and the Return of the KGB, written by Mrs Litvinenko and a friend of her husband, Alex Goldfarb, was released this week. A film version is planned.
(引用終り)


フォローアップ:
---
投稿コメント全ログ
コメント即時配信
スレ建て依頼
削除コメント確認方法
---
★阿修羅♪ http://www.asyura2.com/  since 1995

 題名には必ず「阿修羅さんへ」と記述してください。
掲示板,MLを含むこのサイトすべての
一切の引用、転載、リンクを許可いたします。確認メールは不要です。
引用元リンクを表示してください。