投稿者 木村愛二 日時 2008 年 7 月 31 日 21:17:08: CjMHiEP28ibKM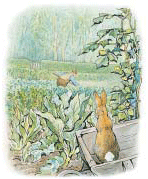 不屈のホロコースト否定論者アービングがアメリカで講演旅行
----------------------------------------------------------
http://germerica.net/media.php?id=488
Friday, July 18, 2008
Undaunted Historian David Irving On US Tour
Thursday. July 17, 2008 Comment | Email | Print
By Walter Pfaeffle
Controversial British war historian David Irving, fresh from thirteen months in an Austrian prison, is testing America's dedication to First Amendment guarantees of free speech. The US passed the test.
Irving began his US speaking tour on Wednesday in New York under police protection but not at the designated site. A group of "anarchists" identifying itself as Anti-Racist Action (ARA) blocked him.
They stated on their website that they had successfully prevented Irving from speaking at a West Side Church by labeling him a Holocaust denier and Nazi sympathizer. Word of the speech cancelation was also carried by Jewish Telegraph Agency (JTA) which quoted an anonymous caller.
In fact, Irving's New York representative managed to change the venue to another location on Manhattan's East Side. After the group got wind of it they dispatched tough-looking T-shirt clad "demonstrators" to the new site where they tried to block the entrance until the police arrived.
Irving managed to finish his lecture undisturbed and sell his books, including bestsellers such as Hitlerユs War and a biography of German general Enrich Rommel, known as The Desert Fox. Some of his books can be found on the shelves of Barnes & Noble book stores and many others on amazon.com. Not so in Europe.
Earlier this year, the Austrian authorities released Irving after he served 13 months of a three-year sentence for what the prosecutors called Holocaust denial. Court observers in Austria believe that the early release was at least partially a result of publicity of the recent Holocaust Conference in Iran that focused attention on his and other scholars' imprisonment in European nations.
Irving, who was arrested when he visited the country for a speaking engagement last year, was told by a court in Vienna that he would serve the rest of his sentence on probation. The court had heard arguments from the defense, calling for the sentence to be reduced, and from prosecutors who were demanding that he serve the full sentence in prison.
He was detained under Austriaユs strict legislation against denying the Holocaust on an arrest warrant dating back to 1989. It concerned two speeches he made in the country 17 years ago, during which prosecutors say he claimed there were no gas chambers at Auschwitz and that Hitler had protected Jews. Germany, France and some other nations have passed similar laws.
Deborah Lipstadt, the American academic, successfully defended a libel case brought against her by Irving in 2000 after she branded him a Shoah denier. She later disagreed with his imprisonment by Austria.
Irving claimed at the time of the libel action that he had not denied the Holocaust but had questioned the number of Jews killed and denied that they were systematically exterminated.
At his lecture in New York on Wednesday, Irving said extensive research has led him to the conclusion that Hitler was メnot in the loopモ with regard to the treatment of the Jews at Auschwitz and other death camps, and that Nazi officials under him, SS leader Heinrich Himmler in particular, were responsible for what has become known as the Holocaust.
While academic historians reject some of his conclusions, Irvingユs scholarship is impressive. He belittled the testimony of the Nazi defendants at the Nuremberg war crimes trial. He said the real truth emerged from the thousands of pages of material British intelligence gathered by bugging the defendantsユ conversations which he said he had read.
Irving also gave reasons why the United States should not have entered World War II and praised US author and TV commentator Pat Buchanan for coming to the same conclusion in his latest book, Churchill, Hitler and the Unnecessary War.
Irving is slated to speak in more than a dozen U.S. cities in July, according to Irvingユs Web site IrvingBooks.com. The site promises "many more" appearances throughout August. The site does not disclose the location of the talks, which are described as "private American functions," and he says he reserves the right to refuse admission. Tickets cost about $16 online and $20 at the door.
----------------------------------------------------------  
フォローアップ:
---
投稿コメント全ログ
コメント即時配信
スレ建て依頼
削除コメント確認方法
---
★阿修羅♪ http://www.asyura2.com/  since 1995

 題名には必ず「阿修羅さんへ」と記述してください。
掲示板,MLを含むこのサイトすべての
一切の引用、転載、リンクを許可いたします。確認メールは不要です。
引用元リンクを表示してください。