投稿者 千早@オーストラリア 日時 2008 年 10 月 03 日 02:10:16: PzFaFdozock6I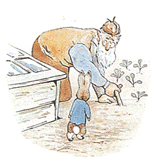 Dr Toben also faces jail in Australia for breaching a Federal Court order in 2002 to remove material that it found "vilified Jewish people".
↑のあたりに、Larry SilversteinのおともだちFrank Lowyや
Rupert Murdochに牛耳られているオーストラリアを感じます。

From The Times
October 2, 2008
'Holocaust denier' arrested at Heathrow
David Brown
http://www.timesonline.co.uk/tol/news/uk/crime/article4861271.ece
A leading Holocaust denier was arrested as he flew into Britain yesterday, accused of running an internet site that insisted that the Nazis had not murdered millions of Jews.
Dr Fredrick Toben was held at Heathrow at the request of the German authorities for publishing "anti-Semitic and/or revisionist" material between 2000 and 2004.
Although Holocaust denial is not an offence in Britain, it is a serious crime in Germany and Dr Toben faces up to five years in prison. The Australian citizen was arrested under a European Arrest Warrant designed to fast-track extraditions.
Dr Toben, 64, was remanded in custody by City Westminster Magistrates' Court to appear again tomorrow.
He told the court that "the Germans are out to get me" and claimed he was the victim of "legal persecution". "It's a witch-trial mentality in Germany concerning this matter, which is not the case in England yet," Dr Toben said.
"You should let me go because this is persecution and you should not demean the court by accepting this application from [the German court]. The whole procedure is an abuse of process. I see this matter as a legal ambush. You would be subjecting me to a legal process you cannot defend yourself against."
Dr Toben was arrested in transit from America to Dubai, the court was told. Tina Whybraw, for the Crown, on behalf of the German authorities, said that he was accused of committing the offences in Australia, Germany and other countries.
Opposing bail, she said: "It is our assertion that this man would fail to surrender if you were to grant him bail."
When police boarded the aircraft Dr Toben had moved seats "to avoid detection" and told officers "you can't arrest me on British soil", she said.
The German-born historian is the founder and director of the Adelaide Institute, a Holocaust denial group.
In a disclaimer on his website, he writes of his work: "If you wish to begin to doubt the Holocaust-Shoah narrative, you must be prepared for personal sacrifice, must be prepared for marriage and family break-up, loss of career, and go to prison."
He spent seven months in a German prison in 1999 awaiting trial for charges under Holocaust law which forbids incitement and "insulting the memory of the dead". He was found guilty and sentenced to ten months' jail but released a day later when a supporter posted bail, and fled the country.
Dr Toben also faces jail in Australia for breaching a Federal Court order in 2002 to remove material that it found "vilified Jewish people".
In August he denied 28 charges of contempt of court brought by the Council of Australian Jewry, which claimed that the website still contained "virulent antiSemitic" material including that there were no homicidal gas chambers at Auschwitz and that the Holocaust was "the world's filthiest blood libel".
In 2006 Dr Toben was among academics who attended a conference entitled "Review of the Holocaust: global vision" held by President Ahmadinejad of Iran. He was reported to have described evidence relating to gas chambers as "products of a feverish pathological mind filled with pure hatred, mostly directed against Germans and anything German".
フォローアップ:
---
投稿コメント全ログ
コメント即時配信
スレ建て依頼
削除コメント確認方法
---
★阿修羅♪ http://www.asyura2.com/  since 1995

 題名には必ず「阿修羅さんへ」と記述してください。
掲示板,MLを含むこのサイトすべての
一切の引用、転載、リンクを許可いたします。確認メールは不要です。
引用元リンクを表示してください。