投稿者 木村愛二 日時 2008 年 12 月 02 日 21:17:11: CjMHiEP28ibKM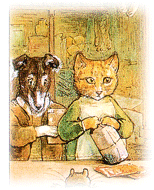 ホロコースト否定論者トーベンの自由獲得は偉大な勝利
ーーーーーーーーーーーーーーーーーーーーーーーーーーーーーーーーーーーーー
http://www.theaustralian.news.com.au/story/0,25197,24723357-2703,00.html
Holocaust denier's freedom 'a great success'
Font Size:DecreaseIncreasePrint Page:Print
Peter Wilson, Europe correspondent | November 29, 2008
Article from: The Australian
HOLOCAUST denier Fredrick Toben has flown out of London a free man, leaving fellow Australian Michele Renouf celebrating her role in what she sees as a great victory for democracy and freedom of thought.
After helping Dr Toben to avoid extradition to Germany on Holocaust denial charges, Lady Renouf vowed yesterday to keep working for a cause that is widely seen as a hateful and anti-Semitic twisting of history.
"This is not a hobby for me -- I feel it is a responsibility," she said. "Now I know people are being imprisoned for their opinions, I can't stop trying to do something about it."
Lady Renouf, the third wife of the late New Zealand banker Frank Renouf and a former beauty queen whose titles included Miss Newcastle 1968, co-ordinated Dr Toben's successful defence against a European arrest warrant.
She then organised for veteran French Holocaust denier Robert Faurisson to visit London this week to try to capitalise on Dr Toben's legal victory by holding a press conference at which he declared Adolf Hitler never used gas chambers to kill Jews.
The British press ignored Mr Faurisson's speech, but Lady Renouf said she still felt triumphant because German prosecutors had failed to have Dr Toben extradited for publishing on the internet views about the Holocaust that were illegal in much of Europe, but not in Britain or inAustralia.
"We have had a great success -- Dr Toben was not imprisoned and this country was not imprisoned by being brought into harmony with Germany's Holocaust laws," she said. "We have proved the European arrest warrant is too vague to act on.
"If I had not intervened, he would now be in jail in Germany and this country would be subject to Holocaust denial laws by the back door."
Lady Renouf organised a top extradition solicitor to defend Dr Toben and then convinced the Adelaide-based former schoolteacher to allow his lawyers to base their case on the vagueness of the arrest warrant issued by Germany, rather than mounting a futile ideological defence about the merits of his views.
While virtually every mainstream World War II historian in the world agrees on the extent of the Holocaust, Lady Renouf has become a high-profile supporter of Dr Toben and others who argue that the Nazis' crimes were exaggerated to help the Jews secure a homeland in Israel.
Lady Renouf, who works as an advertising model, has attended court cases and Holocaust conferences around the world. She said she funded her activities "with some difficulty" by using her savings and selling her art collection and family heirlooms because "the Jews I come across in my work are Zionists, so my work has dropped off".
Lady Renouf was thrown out of the progressive Reform Club in 2003 after taking controversial historian David Irving there as a guest. She now faces expulsion from a London discussion group, the European Atlantic Group.
Her critics "always say I am charming but sinister", she said, "because if you meet me you don't find the hate they talk about". Denying she was anti-Semitic, she said: "I oppose the Jewish religion, not the people."  
フォローアップ:
---
投稿コメント全ログ
コメント即時配信
スレ建て依頼
削除コメント確認方法
---
★阿修羅♪ http://www.asyura2.com/  since 1995

 題名には必ず「阿修羅さんへ」と記述してください。
掲示板,MLを含むこのサイトすべての
一切の引用、転載、リンクを許可いたします。確認メールは不要です。
引用元リンクを表示してください。