投稿者 gataro 日時 2008 年 9 月 08 日 23:32:18: KbIx4LOvH6Ccw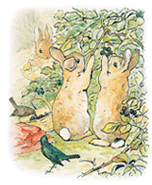 http://jp.reuters.com/article/topNews/idJPJAPAN-33635320080908
米大統領選、マケイン氏の支持率がオバマ氏を4%ポイントリード
2008年 09月 8日 15:03 JST
[ワシントン 7日 ロイター] 米USAトゥデー紙とギャラップ社が実施した大統領選の世論調査で、ジョン・マケイン共和党候補の支持率が、民主党のオバマ候補を4%ポイント上回った。マケイン候補の4%ポイントのリードは1月以来最大。
 先週の共和党大会直前に行われた前回調査では、オバマ候補がマケイン候補を7%ポイントリードしていた。
 今回の調査では、マケイン候補の支持率が50%、オバマ候補が46%だった。
 USAトゥデー紙は、マケイン候補の支持率は共和党大会とペイリン・アラスカ州知事の副大統領候補指名をきっかけに、大幅に伸びていると分析。経済政策に対するオバマ候補のリード幅も縮まっており、共和党大会前の19ポイントから3ポイントとなった。
 調査は5─7日、1022人の成人を対象に行われ、うち959人が登録有権者だった。
----------------------------------------
ロイター通信の英文記事はこちら ⇒
http://www.reuters.com/article/newsOne/idUSN0738590620080908?sp=true
McCain takes 4-point lead over Obama in poll
Mon Sep 8, 2008 8:26am EDT
ALBUQUERQUE, New Mexico (Reuters) - Republican John McCain heads into the final stretch of the U.S. presidential campaign with a 4-point lead over Democrat Barack Obama, a USA Today/Gallup poll released on Sunday showed.
The lead was McCain's biggest since January and a turnaround from a USA Today poll taken just before last week's Republican Party convention opened, when the veteran Arizona senator trailed Obama by 7 percentage points.
The new poll, taken Friday through Sunday, showed McCain leading Obama, a first-term senator from Illinois, by 50 percent to 46 percent among registered voters with less than two months before the November 4 election.
The poll of 1,022 adults had a margin of error of plus or minus 3 points.
USA Today said McCain got a significant boost from the Republican convention and the selection of Alaska Gov. Sarah Palin as his vice presidential running mate. McCain also narrowed Obama's wide advantage on handling the economy, the top issue in the campaign, the newspaper said.
McCain said in an interview aired on Sunday he would bring Democrats into his Cabinet and administration as part of his attempt to change the political atmosphere in Washington.
"I don't know how many but I can tell you, with all due respect to previous administrations, it is not going to be a single, 'Well, we have a Democrat now,'" McCain said on CBS' "Face the Nation."
"It's going to be the best people in America, the smartest people in America," he said in an interview taped on Saturday.
Obama, 47, has been running on the change theme for more than a year and a half while McCain, 72, has come to it more recently after mostly campaigning on his experience.
Obama in an interview also taped earlier and televised on Sunday on ABC's "This Week," said McCain spoke of reducing the rancor in Washington but the Republican convention that nominated him last week was a highly partisan affair.
"How you campaign I think foreshadows how you're going to govern," Obama said.
PALIN OUT ON HER OWN
With 58 days until the election, the two candidates took a rare day off on Sunday before plunging back into the fray.
Since he accepted the Republican presidential nomination on Thursday, McCain has been campaigning with Palin and attracting enthusiastic crowds.
Palin, unknown on the national political stage until last week, was scheduled to start campaigning on her own on Monday.
Before she was elected governor, Palin had been the mayor of Wasilla, Alaska, with a population of under 10,000 people.
Palin, a conservative with a strong anti-abortion and pro-gun record, has not been questioned by the media since McCain made her his surprise pick for No. 2 on August 29.
McCain said she would start giving interview "within the next few days" but did not elaborate.
McCain adviser Mark Salter said later on Sunday that Palin had agreed to a series of interviews with national media, likely starting on Thursday or Friday, and beginning with Charlie Gibson of ABC.
Palin is scheduled to participate in one vice presidential debate against Joe Biden, Obama's running mate and a veteran senator, on October 2.
(Additional reporting by Deborah Charles in Chicago and JoAnne Allen in Washington; Writing by David Wiessler; Editing by John O'Callaghan)
フォローアップ:
---
投稿コメント全ログ
コメント即時配信
スレ建て依頼
削除コメント確認方法
---
★阿修羅♪ http://www.asyura2.com/  since 1995

 題名には必ず「阿修羅さんへ」と記述してください。
掲示板,MLを含むこのサイトすべての
一切の引用、転載、リンクを許可いたします。確認メールは不要です。
引用元リンクを表示してください。