投稿者 passenger 日時 2009 年 4 月 27 日 15:16:09: eZ/Nw96TErl1Y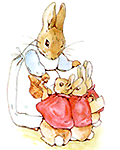 【イスラエルでも豚インフルエンザ容疑患者が発生】 中東で感染爆発が起きればパレスチナゲットーは「ホロコースト」状態になる

 
イスラエルでもメキシコ帰りの男性1人が豚インフルエンザの感染容疑で
入院している。
この豚インフルエンザがどこから、どういう経緯で突発出現(エマージ)してきたかは
依然として不明だが、イスラエルにおいては、これに対する防疫対策を
対「生物戦」防疫として捉えていることが、エルサレム・ポスト紙の本日付の
記事「Background: Looking at Israel's bio-defense program」から知ることが
できる。 興味ぶかいのはこの記事の末尾に、さりげなく記されていた
以下のパラグラフである━━
------------------------------------------------------------
In Israel, a controversial anthrax vaccine trial called Omer 2 took place between 1998 and 2006, using 716 soldier volunteers. Afterwards, a number of participants complained of breathing problems and skin conditions, and some have since sued the Defense Ministry.
------------------------------------------------------------
イスラエルでは、1998年から炭疽菌ワクチンの接種実験が最近まで続けられていた。
しかも、この実験に被験者として参加したイスラエル自衛隊(IDF)の兵士たちの
多くが副作用に苦しみ、国防省への訴訟も起きているという。
2001年に米国で炭疽菌騒動が起きる前から、イスラエル軍は炭疽菌で実験を
行なっていたというのだ……。
 
 

本題にもどるが、インフルエンザの感染爆発が中東で発生すれば、公衆衛生の
状態が最悪のまま強制維持され、食品も医薬品も欠乏し、救急車さえまともに
活動できない、パレスチナ「ゲットー」(ガザとヨルダン川西岸の"難民収容所群島")
では必ず大量の死者が出る。 支配者のイスラエルにとっては、それは
「喜ぶべき人口削減」状況であろうが、感染症で収容者が大量に死ぬという状況は、
まさに第二次世界大戦中のナチス・ドイツによるユダヤ人強制収容所で起きた惨劇の
再現に他ならない。 アンネ・フランクも、「ガス室で殺された」のではなく、感染症
(強制収容所内で猖獗をきわめていたチフスであったと考えられている)によって
死んだのである。
パレスチナ「ゲットー」でインフルエンザの感染爆発が起きても、イスラエルは
それを放置し、おそらく医療活動を妨害するであろう。 それによって
パレスチナ難民が大量に死ぬだろうが、その死はイスラエルの「パレスチナ封じ込め」
と冷血的な不作為による「人災」であり、さらにいえば「殺戮」である。
パレスチナ「ゲットー」でインフルエンザの感染爆発が起きれば、ガザとヨルダン川
西岸の「ゲットー」の本質が、国家的シオニスト(National Zionist =NAZIonist)による
「強制収容所内」に他ならず、パレスチナ難民の大量死が現代の「ホロコースト」に
他ならぬことが、世界の人々に晒されるわけである。

▼▼▼▼▼▼▼▼▼▼▼▼▼▼▼▼▼▼▼▼▼▼▼▼▼▼▼▼▼▼▼▼▼▼
http://www.47news.jp/CN/200904/CN2009042601000573.html
メキシコ帰国者に豚インフル症状 イスラエル人男性
 【エルサレム26日共同】イスラエル放送によると、同国保健省は26日、メキシコから最近帰国したイスラエル人男性がインフルエンザの症状で入院し、豚インフルエンザに感染した疑いがあるとして検査中であることを明らかにした。イスラエルで豚インフルエンザ感染の疑いが報告されたのは初めて。
 保健省はメキシコから最近帰国した人に医療機関で検査を受けるよう呼び掛けた。また、メキシコに最近渡航した人の献血を受け付けないことを決めた。

2009/04/26 19:53 【共同通信】
▲▲▲▲▲▲▲▲▲▲▲▲▲▲▲▲▲▲▲▲▲▲▲▲▲▲▲▲▲▲▲▲▲▲

▼▼▼▼▼▼▼▼▼▼▼▼▼▼▼▼▼▼▼▼▼▼▼▼▼▼▼▼▼▼▼▼▼▼
http://www.google.com/hostednews/afp/article/ALeqM5gW5lBZvuysU9NLUb7vMhSt2mC3UA
(AFP=フランス通信社、09年4月27日)
Israeli suspected of having swine flu in Mideast first
    11 hours ago
JERUSALEM (AFP) — In the first suspected swine flu case in the Middle East, a 26-year-old Israeli man has been hospitalised upon returning from Mexico on suspicion of contracting the potentially fatal strain, hospital officials told AFP on Sunday.
The man checked into the Laniado hospital in the coastal city of Netanya with flu-like symptoms and doctors were trying to determine whether he had contracted the disease, a spokeswoman said.
"He came back from Mexico on Friday night and was hospitalised on Saturday night," she said.
"He is running a high fever but his life is not apparently in danger," she said, adding that the patient had been put in isolation.
The director of the hospital, Avinoam Shkolnik told the Ynet news website that based on preliminary tests, the patient did not appear to have contracted swine flu.
But if confirmed, the case would be the first in the Middle East.
The Israeli foreign ministry has advised its nationals in Mexico to take precautions to minimise their chances of contracting H1N1 strain swine influenza, such as avoiding mass public gatherings.
In line with the Mexican government's decision to cancel hundreds of public events, the Israeli embassy in Mexico City called off its celebration of Israeli Independence Day this week.
The new flu epidemic has killed up to 81 people in Mexico and the World Health Organisation has expressed fears it could reach "pandemic" proportions.
After a meeting of its emergency committee, the UN agency branded the outbreak "a public health emergency of international concern".
"This virus has clearly a pandemic potential," its director general, Margaret Chan, said on Saturday.
In a statement, the WHO said it was recommending that all nations "intensify surveillance for unusual outbreaks of influenza-like illness and severe pneumonia."
In Mexico, 20 people have been confirmed to have contracted the disease, 61 are suspected of it and some 1,324 patients with flu symptoms were under investigation, Mexican Health Minister Jose Angel Cordova said.
The outbreak has also spread to the United States, where at least 10 people have been infected.
In New Zealand, Health Minister Tony Ryall said that 10 teenagers who had recently travelled to Mexico had tested positive for influenza and are "likely" to have contracted swine flu.
The swine flu strain has aroused particular concern because it appears to be transmitted from human to human and in Mexico has afflicted healthy young adults rather than infants or the elderly.
Copyright © 2009 AFP.
▲▲▲▲▲▲▲▲▲▲▲▲▲▲▲▲▲▲▲▲▲▲▲▲▲▲▲▲▲▲▲▲▲▲

▼▼▼▼▼▼▼▼▼▼▼▼▼▼▼▼▼▼▼▼▼▼▼▼▼▼▼▼▼▼▼▼▼▼
http://jta.org/news/article/2009/04/26/1004649/israeli-hospitalized-with-possible-swine-flu
Israeli hospitalized with possible swine flu
April 26, 2009
JERUSALEM (JTA) -- An Israeli man who recently returned from a trip to Mexico has been hospitalized with symptoms of swine flu.
Doctors at Laniado Hospital in Netanya on Sunday admitted and isolated the man, 26, and are working to determine if he is suffering from the swine flu virus, which reportedly is responsible for the deaths of up to 81 people in Mexico. He was one of 25 Israeli tourists who recently returned from Mexico to be examined Sunday.
Also Sunday, Israel's Foreign Ministry offered guidelines to Israelis visiting Mexico or planning a visit there in order to reduce the risk of infection with the potentially deadly virus following the deadly outbreak in the country. No Israeli travel advisory has been issued, however.
The infection has spread to the United States, including California,Texas, Kansas and New York, according to reports.
The Israeli Embassy in Mexico canceled its annual Independence Day reception following a Mexican government request to avoid public gatherings to halt the spread of the virus, Ynet reported.
The World Health Organization has called the virus a public health emergency of "pandemic potential."

▲▲▲▲▲▲▲▲▲▲▲▲▲▲▲▲▲▲▲▲▲▲▲▲▲▲▲▲▲▲▲▲▲▲

▼▼▼▼▼▼▼▼▼▼▼▼▼▼▼▼▼▼▼▼▼▼▼▼▼▼▼▼▼▼▼▼▼▼
http://www.ynetnews.com/articles/0,7340,L-3706679,00.html
Fear: Israeli may have returned from Mexico with swine flu
Doctors attempting to determine whether 26-year-old man who returned from Mexico with signs of flu has been infected with fatal virus. Foreign Ministry asks Israelis visiting, planning to visit Mexico to adhere to Health Ministry's instructions so to minimize risk of infection. Israeli pig farmers believe there is no reason for concern
  -------------------------------------------
     Meital Yasur-Beit Or
     Published: 04.26.09, 12:47 / Israel News
A 26-year-old man was hospitalized Sunday at the Laniado Hospital in Netanyahu after returning from Mexico with signs of flu. The man has been isolated and doctors are trying to determine whether he has been infected with the swine flu virus, which has led to the death of dozens of people in Mexico.
The hospital's director-general, Prof. Avinoam Skolnik, told Ynet he believes the young man does now have swine flu. "I'm saying this based on doctors' tests and based on the results of some of the lab tetst."
However, the only person responsible for treating the patient and the only one in charge of ordering the patient out of quarantine is the Health Ministry's district doctor.

Earlier Sunday, the Foreign Ministry asked Israelis who are visiting or planning to visit Mexico to adhere to the Health Ministry's instructions in order to avoid and minimize the risk of swine flu.

With the potentially deadly virus running rampant through Mexico, the Health Ministry posted a set of precautionary measures on its website, as well as briefed local hospital's on treatment protocols in case of an outbreak in Israel.

The recommendations include maintaining personal hygiene, avoiding restaurants exhibiting questionable sanitary standards and most importantly – avoiding mass public gatherings as much as possible.

Nevertheless, the Foreign Ministry has not published a travel advisory for the region.

"There is no reason to panic, "said Dr. Itamar Grotto, head of the Health Ministry's Public Health Department. "We have to keep a close eye on things... We have plenty of Tamiflu (the drug used to treat avian and swine flu) and it can be distributed to hospitals in a matter of hours."

Foreign Ministry Spokesman Yossi Levy added that the Israeli Embassy in Mexico has cancelled its Independence Day reception, in compliance with the Mexican government's request to avoid large public gatherings pending the curbing of the virus.

As a further precautionary, Magen David Adom emergency services ordered the Blood Bank to avoid using donors who have returned from Mexico, California and Texas in the past week.

●Pig farmers: Nothing to worry about
The World Health Organization declared the swine flu outbreak in North America a "public health emergency of international concern." WHO fears the outbreak could spread to other countries and is calling for a coordinated response to contain it.
Despite the noted panic worldwide, pig farmers in Israel remain unfazed. "We run a closed farm. It's rather secluded and we do not allow visitors," said Moshe Tayar of Kibbutz Lahav in southern Israel.
The Negev kibbutz houses one of the largest pig farms in Israel, and its sanitary code is known as one of the strictest in the world. "We are in constant contact with the health and veterinarian authorities, and the animals are tested on a regular basis," he added. "We are disease free."
The Israeli Veterinarian Service, said Tayar, has yet to publish any guidelines concerning swine flu in Israel, but should it does, the farm will comply with them in full.

--------------------
Roni Gal, Ilana Curiel and Ahiya Raved contributed to this report
▲▲▲▲▲▲▲▲▲▲▲▲▲▲▲▲▲▲▲▲▲▲▲▲▲▲▲▲▲▲▲▲▲▲
▼▼▼▼▼▼▼▼▼▼▼▼▼▼▼▼▼▼▼▼▼▼▼▼▼▼▼▼▼▼▼▼▼▼
http://www.jpost.com/servlet/Satellite?cid=1239710795108&pagename=JPost%2FJPArticle%2FShowFull
JPost.com » Health and Sci-Tech » Health » Article
  Apr 26, 2009 23:30 | Updated Apr 27, 2009 8:14
Background: Looking at Israel's bio-defense program
         By YAAKOV LAPPIN
Biological warfare is considered by Israeli security officials to be one of the most dangerous forms of unconventional attacks, and an Israeli bio-defense program has taken shape in recent decades with the growing threat of bio-terrorism backed by rogue regimes.
------------------------------

Israeli police officers wear protective chemical suits as people lay on the ground during an exercise simulating a chemical weapons attack at a school in Ramat Gan [file].
Photo: AP
------------------------------
"I will say that Israel has the best solution to this threat in the world," Giora Eiland, former head of the National Security Council, told The Jerusalem Post on Sunday. "I can say with certainty that Israel has prepared a series of steps designed to deal with biological warfare."
Eiland said Israel had invested heavily in the field of bio-terrorism but added that the threat remained "huge."
"A bio-weapon can be dispersed in a hall full of people and the consequences would only be felt a week later," he warned. "This is unlike a chemical attack, which would be felt immediately. The swine flu [that has broken out in Mexico and, apparently, other countries] helps illustrate the threat of bio-weapons."
The bio-defense program Eiland alluded to was not always in place - it took the defense establishment decades to develop it.
In 1948, barely three years after the trauma of mass extermination in the Holocaust and a few months before Israel declared independence, David Ben-Gurion sent a letter to a Jewish Agency representative in Europe, calling on him locate Jewish scientists who could "either increase the capacity to kill masses or to cure masses; both things are important."


A new unit to study biological warfare was established in 1948 under the auspices of the IDF's Science Corps, thanks to lobbying efforts by Hebrew University molecular biologist Alexander Kenyan.
By the early 1950s, the Science Corps had dissolved into a network of civilian-run research institutes affiliated with the Defense Ministry, one of which was the Ness Ziona-based Israel Institute for Biological Research (IIBR).
The IIBR was tasked with preparing solutions to the threat of biological warfare, but reportedly faced severe budgetary constraints in the decades following its creation, causing it to seek funding from commercial ventures.
The turning point came in 1991, when Saddam Hussein's Scud missiles rained down on Israel and security officials found themselves wholly unprepared for the possibility of unconventional warheads.
From the early 1990s onwards, the IIBR was provided with large budgets aimed at constructing an adequate bio-defense program.
Today, the biological threat against Israel stems from a combination of terrorist groups and rogue regimes such as Iran, which the US government suspects of experimenting with biological weapons based on ricin and smallpox, and Syria, which has also been accused of operating a bio-weapons program.
In recent years, Israel has acknowledged that groups hostile to the state have the motivation to carry out bio-terror attacks, and the increased threat prompted the Defense Ministry to establish a new bio-defense research program at the Home Front Command's headquarters in Ramle last year.
Dr. Tzvika Doshnitzky, formally head of the Nuclear-Biological-Chemical Branch of the IDF's Medical Corps, has described biological terrorism as the most dangerous of threats because of the difficulty involved in immediately determining that an attack has taken place.
In a paper titled "Biological terrorism is alive and kicking," which was published in February in the Israeli journal The Medical, Doshnitzky and two other scientists stressed that early detection was key to addressing a biological attack.
"In the past three decades," they wrote, "we have witnessed an increase in attempts by terrorist organizations to use biological warfare materials differently from the way they are used by states."
They added that the 2001 anthrax letter attacks in the US were a global turning point for bio-defense programs, and noted that the US had since allocated $1.5 billion for bio-terrorism research.
In Israel, a controversial anthrax vaccine trial called Omer 2 took place between 1998 and 2006, using 716 soldier volunteers. Afterwards, a number of participants complained of breathing problems and skin conditions, and some have since sued the Defense Ministry.
▲▲▲▲▲▲▲▲▲▲▲▲▲▲▲▲▲▲▲▲▲▲▲▲▲▲▲▲▲▲▲▲▲▲
 
 
   
フォローアップ:
---
最新投稿・コメント全文リスト
コメント投稿はメルマガで即時配信
スレ建て依頼スレ
---
★阿修羅♪ http://www.asyura2.com/  since 1995

 題名には必ず「阿修羅さんへ」と記述してください。
掲示板,MLを含むこのサイトすべての
一切の引用、転載、リンクを許可いたします。確認メールは不要です。
引用元リンクを表示してください。