投稿者 passenger 日時 2009 年 4 月 23 日 00:03:47: eZ/Nw96TErl1Y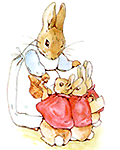 フレディマックのCFOが死亡、自殺か

Klug〔クルーク:外国為替証拠金取引(FX)などグローバル投資に関する情報サイト〕
の報道によればフレディマックの「再考財務責任者」(笑)で「CEO」(笑)でもある
ケラーマンという男が変死したそうである。
ほんとのCEOのデヴィッド・モフェットさんはビックリしてるだろうな。(笑)
「再考財務責任者」だけに、いろいろと考えすぎてノイローゼになったのかな?
それにしてもこの男の名前は……
「David Kellermann」
ユダヤ系ドイツ人の移民の子孫そのもの、って感じの名前であるが、
「ケラーマン(kellermann)」っとはズバリ、「地下室の男」。
いわくありげな名前である。

▼▼▼▼▼▼▼▼▼▼▼▼▼▼▼▼▼▼▼▼▼▼▼▼▼▼▼▼▼▼▼▼▼▼
http://www.gci-klug.jp/fxnews/detail.php?id=36108
(klug報道)
フレディマックのCEOが死亡、自殺か
:2009/04/22 (水) 23:17
:2009/04/22 (水) 23:07
米政府系住宅金融大手フレディマックのケラーマンCFO(再考財務責任者)が死亡したとのニュースが伝わっている。ケラーマンCFOは41歳、警察は自殺とみて捜査している。
▲▲▲▲▲▲▲▲▲▲▲▲▲▲▲▲▲▲▲▲▲▲▲▲▲▲▲▲▲▲▲▲▲▲

▼▼▼▼▼▼▼▼▼▼▼▼▼▼▼▼▼▼▼▼▼▼▼▼▼▼▼▼▼▼▼▼▼▼
http://www.asahi.com/business/update/0422/TKY200904220302.html
米住宅公社CFOが自殺 米主要メディアが報道
2009年4月22日23時24分
 【ワシントン=尾形聡彦】米政府が経営を掌握している連邦住宅貸付抵当公社(フレディーマック)のデビッド・ケラーマン最高財務責任者(CFO)が自殺したと22日、CNNら米主要メディアが報じた。ケラーマンCFOは、同社が米政府に救済された昨年9月にCFOに昇格したばかりだった。ワシントン郊外の自宅で死んでいるのが見つかったという。
▲▲▲▲▲▲▲▲▲▲▲▲▲▲▲▲▲▲▲▲▲▲▲▲▲▲▲▲▲▲▲▲▲▲
▼▼▼▼▼▼▼▼▼▼▼▼▼▼▼▼▼▼▼▼▼▼▼▼▼▼▼▼▼▼▼▼▼▼
http://www.bloomberg.com/apps/news?pid=20601087&sid=aLIE60v6HwXA&refer=home
Freddie Mac Acting CFO David Kellermann Found Dead (Update3)
By Dawn Kopecki and Jody Shenn

April 22 (Bloomberg) -- Freddie Mac Acting Chief Financial Officer David Kellermann, 41, was found dead early today in his home in the Washington suburbs, police said.
There were no signs of foul play, and the death is under investigation, Fairfax County, Virginia, Police Officer Shelley Broderick said. Broderick said early reports from others in the department indicated Kellermann's wife reported a suicide, though the cause of death hasn't been determined.
"He was a hard worker, good guy and had a positive attitude," said David Stevens, a former Freddie mortgage executive who left the company in 2005 and was recently nominated to run the Federal Housing Administration. "Either way, it's a tragedy," Stevens said, referring to the reports that the death may have been a suicide.
The Securities and Exchange Commission and the Justice Department have been questioning executives about Freddie's accounting practices, according to company filings. McLean, Virginia-based Freddie and Washington-based Fannie Mae, the mortgage-finance companies seized last year by U.S. regulators, reported in September that they were under investigation.
Kellermann, who joined Freddie in 1992, was promoted from controller to acting CFO after the government takeover in September, which was prompted by record losses amid the worst housing slump since the Great Depression. As controller, Kellermann was the principal accounting officer, dealing with financial statements and disclosures, according to Freddie's Web site.
'Standout' in Accounting
Kellermann was found at about 4:48 a.m. local time at his home in Fairfax County today, police said. John Koskinen, Freddie's interim chief executive officer, said he is saddened by the news and lauded Kellermann's "extraordinary work ethic and integrity."
"He will be most remembered for his affability, his personal warmth, his sense of humor and his quick wit," Koskinen said in a statement.
Jim Vogel, the head of agency debt research at FTN Financial in Memphis, Tennessee, wrote in a note to clients today that Kellermann "had been a standout in its accounting group prior to his CFO appointment."
Kellermann received a master's degree in finance from George Washington University, after graduating from the University of Michigan. He was a volunteer board member with the D.C. Coalition for the Homeless, according to the Web site.
He owned 38,861 Freddie shares as of April 11 valued at $33,420, according to data compiled by Bloomberg.
CEO David Moffett left Freddie last month after six months on the job. The company has been run on an interim basis by Koskinen, who had been chairman.
------------------------------------------------------------
Last Updated: April 22, 2009 10:27 EDT
▲▲▲▲▲▲▲▲▲▲▲▲▲▲▲▲▲▲▲▲▲▲▲▲▲▲▲▲▲▲▲▲▲▲
▼▼▼▼▼▼▼▼▼▼▼▼▼▼▼▼▼▼▼▼▼▼▼▼▼▼▼▼▼▼▼▼▼▼
http://www.freddiemac.com/bios/exec/kellermann.html
DAVID KELLERMANN
Acting Chief Financial Officer and Senior Vice President
David Kellermann was named acting chief financial officer in September 2008. Kellermann is a member of the company's leadership team and reports directly to CEO David M. Moffett.
As acting chief financial officer, Kellermann is responsible for the company's financial controls, financial reporting, tax, capital oversight, and compliance with the requirements of Sarbanes-Oxley. He also oversees the company's annual budgeting and financial planning processes.
Prior to this role, he served as senior vice president, corporate controller and principal accounting officer. In this position, his primary responsibility was to support the business with the production of timely, accurate, and well-controlled GAAP, fair value and segment earnings financial statements and external disclosures.
Before that, Kellermann served as the senior vice president and business area controller. As business area controller, he led the organization responsible for all accounting and finance for Freddie Mac's lines of business.
Kellermann has been with Freddie Mac for more than 16 years. He began as a financial analyst/auditor in 1992, worked for several years in the company's securities sales and trading unit, and has served in a variety of positions in the company's capital markets division, most recently serving as vice president strategy execution and integration and the Investments and Capital Markets division controller.
He holds a M.S. in Finance from George Washington University and a B.S. in Political Science and Accounting from the University of Michigan. Kellermann is a volunteer board member of the D.C. Coalition for the Homeless.

Freddie Mac was established by Congress in 1970 to provide liquidity, stability and affordability to the nation's residential mortgage markets. Freddie Mac supports communities across the nation by providing mortgage capital to lenders. Over the years, Freddie Mac has made home possible for one in six homebuyers and more than five million renters.
# # #
11/08
▲▲▲▲▲▲▲▲▲▲▲▲▲▲▲▲▲▲▲▲▲▲▲▲▲▲▲▲▲▲▲▲▲▲


 
フォローアップ:
---
投稿コメント全ログ
コメント即時配信
スレ建て依頼
削除コメント確認方法
---
★阿修羅♪ http://www.asyura2.com/  since 1995

 題名には必ず「阿修羅さんへ」と記述してください。
掲示板,MLを含むこのサイトすべての
一切の引用、転載、リンクを許可いたします。確認メールは不要です。
引用元リンクを表示してください。