投稿者 はちまき伍長 日時 2009 年 5 月 28 日 04:54:24: Zpc9bbdVkJn3c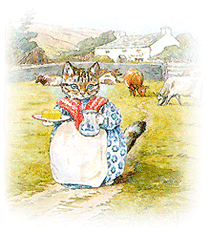 オランダ自由と民主党の党首Mark Rutteが、ホロコースト否定論を罰する法律の改正案を国会に出そうと主張して党内がもめているというニュースです。
http://www.haaretz.com/hasen/spages/1088643.html
Dutch liberal leader: Holocaust denial should not be a crime
By Cnaan Liphshiz
A proposal to decriminalize Holocaust denial in the Netherlands by the leader of the Dutch liberal party touched off controversy in the party on Wednesday and drew criticism from prominent Jewish figures and from the political establishment.
Mark Rutte, head of the People's Party for Freedom and Democracy (VVD), said Dutch law should only prosecute those inciting to violence, not hatred. Claiming the Holocaust did not occur "should be possible," Rutte added.
Sources close to Hans van Baalen, frontrunner for VVD in the European Elections next month, told Haaretz he opposed Rutte's proposal and was considering voicing his reservations. Van Baalen - known for his favorable attitude toward Israel - was unavailable for comment.
Currently, Dutch law prohibits Holocaust denial only when it is purposefully used for discriminatory ends or meant to offend. Rutte said he intends to try and change this in the framework of a bill which the liberal VVD party will present to parliament, proposing to abolish all restrictions on freedom of expression.
"Holocaust denial is almost always intended to offend and discriminate," said Henk de Haan, a notable former parliament member for the ruling CDA party. "Dutch society needs to defend against this. I'm shocked by this proposal and strongly disagree with Rutte, with whom I've worked and know to be a worthy and pleasant man."
De Haan is a member of a non-governmental committee which monitors human rights abuses, nuclear weapons procurement and Holocaust denial by Iran's leadership. "A person like [Iranian President] Mahmoud Ahmadinejad cannot be allowed to visit Holland, and we need to keep the laws on this," he said.
Rutte's bill would make it impossible to prosecute Geert Wilders, leader of the rightist Party for Freedom, who is now facing trial for comparing the Koran to Mein Kampf by Adolf Hitler. A party spokesperson said the party had no comment on the issue.
Ronny Naftaniel, head of the Hague-based Center for Information and Documentation Israel - Holland's largest Zionist group - said that cases like that of Wilders are different to Holocaust denial because "people can choose a religion, but they cannot choose their ethnicity or the color of their skin."
Naftaniel - who has criticized Wilders for the comparison - told Haaretz that Holocaust denial "is almost always used for a political purpose, which is discrimination. This needs to be nipped in the bud before it's too late."
He added: "Holocaust denial causes psychological pain to survivors. Rutte underestimates the intensity of the pain that this allowing this will needlessly cause them."  
フォローアップ:
---
投稿コメント全ログ
コメント即時配信
スレ建て依頼
削除コメント確認方法
---
★阿修羅♪ http://www.asyura2.com/  since 1995

 題名には必ず「阿修羅さんへ」と記述してください。
掲示板,MLを含むこのサイトすべての
一切の引用、転載、リンクを許可いたします。確認メールは不要です。
引用元リンクを表示してください。