投稿者 バルセロナより愛を込めて 日時 2009 年 4 月 14 日 08:07:03: SO0fHq1bYvRzo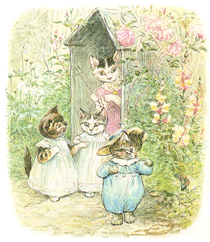 デンマークの科学誌、"スーパー・サーマイト"WTC爆破を掲載

デンマークのネット科学雑誌videnskab.dk.は、先日、The Open Chemical Physics Journalで公表された、WTCの粉塵に大量の"スーパー・サーマイト(ナノ・サーマイト)"の痕跡が発見されたという論文についての記事を掲載しています。
(参照)
・・・・・・・・・・・・・・・・・・・・・・・・・・・・・・・・・・・・・・
http://www.asyura2.com/09/wara8/msg/169.html
WTC解体:軍用ナノ・サーマイト(スーパー・サーマイト)使用を決定付ける論文
(ただし、この中の訳に一部ミスあり。コペンハーゲン大学の先生はNiels H. Harritだけで、Jeffrey FarrerとDaniel Farnsworthはブリガムヤング大学物理学所属。)
・・・・・・・・・・・・・・・・・・・・・・・・・・・・・・・・・・・・・・
(ビデオと解説)
・・・・・・・・・・・・・・・・・・・・・・・・・・・・・・・・・・・・・・・
http://www.asyura2.com/09/wara8/msg/264.html
コペンハーゲン大学のナノ化学者、TVでWTCナノサーマイト論文について語る(英語字幕付き)
・・・・・・・・・・・・・・・・・・・・・・・・・・・・・・・・・・・・・・・
以下に、デンマーク語を英語に機械翻訳した記事を貼り付けます。ちょっと翻訳する時間は無いのですが、このvidenskab.dk.誌は非常にまじめにこれを取り扱っているようです。なお、下の英文(機械翻訳)では「thermite」ではなく「termit」になっていますが、日本では「テルミット」と呼ばれているのでこの方がよいのかもしれません。
なお、この英訳文は、9・11真実と正義を求める学者たち(Scholars for 9/11 Truth & Justice)http://stj911.org/ にリンクされたものです。
***************************************
http://translate.google.com/translate?prev=hp&hl=en&js=n&u=http://videnskab.dk/content/dk/teknologi/dansk_forsker_eksplosivt_nanomateriale_fundet_i_stovet_fra_world_trade_center&sl=da&tl=en
Danish scientist: nano explosive material found in the dust from the World Trade Center
April 2009 kl. 21:04
World Trade Center crashed perhaps gravel because someone had placed combustible nano materials in the buildings, and not because the two aircraft was throbbing in them. Analysis of the dust after the WTC has just published a scientific article, including en a Danish chemist.
By Thomas Hoffman
It was apparently not only office equipment, walls and ceilings, which were pulverized and spread over large parts of Manhattan as the World Trade Center in 2001 was hit by two aircraft during a violent terrorist attacks against the United States.
The dust contained, according to a scientific article also traces of well-nanotermit - a custom-made material with so much energy that it can develop tremendous heat and be decidedly explosive (see box at the bottom of the article).
The chemical reaction forms the liquid metal, with temperatures around 2500 degrees Celsius may have melted the steel beams that were the core of the towers of the World Trade Center.
'Explosives into the World Trade Center'
The active nanotermit - also called supertermit - found by an international group through careful analysis of four different dust samples that were grouped together in Manhattan in New York in hours and days after the terrorist attacks on 11 September 2001.
The spectacular performance has just published in The Open Chemical Physics Journal - a peer-reviewed journal that is freely available online. Peer review means that the analysis and findings in the article has been reviewed and endorsed by professional practitioners.
One of nine authors of the article is Niels Harrit, Associate Professor of Chemistry Institute of the University of Copenhagen.
"This is a purely technical breakthrough. This is the first time ever showing at the highest scientific level, that there were explosives in the World Trade Center, "said Niels Harrit to videnskab.dk.
Controlled demolition
According to Niels Harrit matches found for recordings from 11 September of liquid metal flowing out of the towers just before they collapse. And it explains why many weeks later, still lakes of molten iron in the rubble of the towers.
While the discovery offers a logical explanation of why the 400-meter high towers could overthrow vertically with a speed close to free fall, although they usually held up by solid steel structures that were built to withstand such. kolliderende fly . conflicting aircraft.
"Observations indicate that there is one other used nanotermit, and results from our analysis is entirely consistent with the fact that it was a controlled demolition of the towers," said Niels Harrit, adding that the explosive-like mixture may have been planted in the buildings.
Termites can not come from the two planes. Nanotermit be like other explosives placed extremely close to the main beams, while the detonation can be controlled electronically, "says the Niels Harrit.
Traces of many tones of termites
The most official study of the attack on the towers 11 September has not analyzed the ruins or dust for termites, or traces of explosives.
National Institute of Standards and Technology concluded in its report that the molten metal include aluminum from the two planes and that there is not reason to believe that there was any kind of explosives or similar in the two towers.
The authors are really another. In the scientific article telling that a dust sample from which all visible pieces of glass and concrete stored at 0.1% nanotermit. The authors points out that a number of samples before they can provide figures on the total content of dust from the World Trade Center - but, according to Niels Harrit it appears that many tones of unreacted termites "have been spread around in New York streets and apartments after the two towers collapse.
Good to destroy stock
Within the Danish military has a thorough knowledge of normal termites. Head of explosive ordnance disposal service, Michael Krogh, calling it "a bit of a relic of the Cold War. He says that termites are good - and is being used - to destroy the stock before it falls into enemy hands.
Michael Krogh unaware nano version, but he may just well imagine that it could be used to tear the building down.
'Termites easily burn through steel and concrete with a few thousand degree temperature. The difficult thing is to get it to burn horizontally, as it is gravity that controls movement. But if you can get it to burn down through the inclined, you could probably get jerndragere to slip and thus destroy the structure, "assesses Michael Krogh.
'So we could get a little momentum in the building so that it moves a little in the way the Twin Towers collapsed on. Once a revival in some design elements, so it just continues to collapse. I could imagine it could be something, "says the Krogh Michael - he is before he becomes aware that the conversation is about just the Twin Towers and 11 September.
Michael Krogh adds that it is so extensive a project that we usually use small household shipments of explosives ready to put the process in motion.
Hard to keep secret
Terror Researcher Martin Harrow interest among others for the technical part of the terrorist acts. He says that terrorist attacks almost always performed with explosives of very poor quality "and that it is usually either homemade or cheap and commercially. Advanced explosives are difficult to obtain, is very expensive and are usually only used in the mines or the military. Therefore, he is skeptical because he has described nanotermit and told that it should be used in connection with 9 / 11.
"We expose themselves enormously much when doing things like this. When you consider how much an organization is doing to keep such a secret operation in advance, it becomes only more difficult if we are talking advanced explosives, "notes Martin Harrow.
After he has thought through the consequences suffered, he continues:
"When you think about the previous attacks by al-Qaeda, it sounds strange that they suddenly had to use many tonnes of sophisticated explosives. If one alternative is envisaged that an intelligence had to take the risk of being detected, while the smuggling hundreds of tonnes of explosives into ... No, it sounds strange in every way possible, "said Martin Harrow, PhD student at the Danish Institute for International Studies.
Can be normal dust
Videnskab.dk tried to check the content of the article from independent researchers working in nanotechnology. Professor of inorganic chemistry from Jens Ulstrup Technical University of Denmark (DTU) know like the other sources not nanotermit, but he has skim through the article and determines that tests are made on the basis of 'very useful' tests in accordance with current standards.
Similarly, his colleague at DTU, professor of microscopic Andy Horse Well. After a quick perusal doubt Andy Horse Well in return, that the article shows nanotermit in the dust.
'The authors show a content of ordinary minerals like aluminum and iron, which is not surprising in dust from a building fire. I would not be surprised if the measured chemical compositions came from any burnt, but I could be wrong, for I must stress that I do not know anything about either termites or nanotermit, "says Andy Horse Well, who is co-editor of the prestigious journal Materials Science and Technology.
Andy Horse Well adds that he is not wise to termites to read the article because it did not elaborate on the measurements or have independent international experts to address the issue.
Known skeptics
Niels Harrit and eight co-known as critics of the official reports about what caused the two towers and the more unknown building 7 next to collapse after the attack 11 september. September. Niels Harrit believes it can make the criticism of the article's conclusions is worse than usual.
'The critics of course will use against us. If you can not play ball, you attack the man. But we've made a criminal technical investigation on a scientific level, and the results may serve as technical evidence, if and when there will be a trial, "said Niels Harrit.
"We have found nano termites and if they are not used to tear down the towers, may ever be able to tell why and how they have ended up there," he said.
Videnskab.dk have spoken to a number of sources in English professional demolition companies, English Fire and Security Technical Institute, National Building Research Institute and Force Technology, a technological material producer - but nobody knows nanotermit. Force states that typically use termites to weld railway tracks, but no bids on why it should be found in a building
**************************************
フォローアップ:
---
投稿コメント全ログ
コメント即時配信
スレ建て依頼
削除コメント確認方法
---
★阿修羅♪ http://www.asyura2.com/  since 1995

 題名には必ず「阿修羅さんへ」と記述してください。
掲示板,MLを含むこのサイトすべての
一切の引用、転載、リンクを許可いたします。確認メールは不要です。
引用元リンクを表示してください。