YanukovychLeaks National Project
http://www.asyura2.com/12/bd61/msg/360.html
投稿者 手紙 日時 2014 年 3 月 04 日 19:38:35: ycTIENrc3gkSo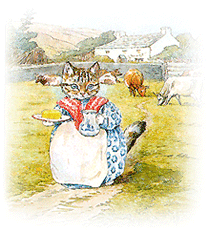 件名:YanukovychLeaks National Project
媒体:yanukovychleaks.org
引用:http://yanukovychleaks.org/
------------------
■YanukovychLeaks National Project
A group investigating the documents found in Mezhihirya
On Feb. 22, volunteer divers found nearly 200 folders of documents at a lake at the residence of former president of Ukraine. They had been thrown in the lake to destroy them as people were escaping the compound.
A group of journalists and activists has undertaken to rescue, systematize and investigate the enormous wealth of information about the former owners of the residence.
The recovered documents are being published on this website to make them available to journalists and citizens around the world.
The investigations based on these documents will also be published here and in Ukrainian media.
■Who are we?
YanukovychLeaks
*Dmytro Gnap, Slidstvo.info / Hromadske.tv
*Anna Babinets, Slidstvo.info / Hromadske.tv
*Vlad Lavrov, KyivPost / OCCRP
*Oleksandr Akymenko, Платформа
*Katya Gorchinskaya, KyivPost / Wall Street Journal
*Natalie Sedletska, RFE/RL
*Oleh Khomenok, SCOOP
*Mariya Zemlyanska, Svidomo
*Olesya Ivanova, Nashi Groshi
*Maksym Opanasenko, Svidomo
*Olha Bondarenko, Svidomo
*Kateryna Kapliuk, Slidstvo.info
*Roman Vintoniv, Hromadske.tv
*Tetyana Peklun, Chesno
*Denys Bigus, ZIK
*Olha Simanovich, СТБ
The list is continuously updated
Contact us at: yanukovychleaks@gmail.com
For media enquiries please contact this number: +380 96 172 21 56
Assistance has been provided by professionals and volunteers
*Hennadiy Boriak, Institute of History of Ukraine at National Academy of Sciences of Ukraine
*Volodymyr Viatrovych, National University of Kyiv-Mohyla Academy, Civic Sector of EuroMaidan
*Andriy Kohut, The Center for Research on the Liberation Movement, Civic Sector of EuroMaidan
*Civic Sector of EuroMaidan activists
*Center for Research on the Liberation Movement specialists
*Vernadsky National Library of Ukraine librarians
*Activists of Democratic Alliance political party
*Civic movement CHESNO participants
*And many others.
■Stories
As a group of journalists from the yanukovychleaks.org initiative were drying, scanning and publishing online the documents found last week at the lake residence of former president of Ukraine Viktor Yanukovych, they also uncovered another batch of documents. Kostyantyn Kobzar, head of Yanukovych's personal security detail, was living nearby in a small, simple two-room house. Some documents were rescued by activists before the house was looted. The documents were given to the journalists of the yanukovychleaks.org.
Kobzar was officially appointed to the head of Yanukovych's personal security in 2011, but, according to evidence on the scene, he had been informally in charge of security as early as 2009. His notebooks and documents provide a rare insight into how exactly Yanukovych's security was set up, how tight it became in the final days before Yanukovych's departure, and who was most insisting on meeting the president in person.
------------------
//memo
*Viktor Yanukovych
http://en.wikipedia.org/wiki/Viktor_Yanukovych
//hitokoto
すべての虚構を暴き、真実に…  
この記事を読んだ人はこんな記事も読んでいます(表示まで20秒程度時間がかかります。)
  削除対象コメントを見つけたら「管理人に報告する?」をクリックお願いします。24時間程度で確認し違反が確認できたものは全て削除します。 最新投稿・コメント全文リスト

▲上へ      ★阿修羅♪ > Ψ空耳の丘Ψ61掲示板 次へ  前へ
★阿修羅♪
http://www.asyura2.com/
since 1995
スパムメールの中から見つけ出すためにメールのタイトルには必ず「阿修羅さんへ」と記述してください。
すべてのページの
引用、転載、リンクを許可
します。
確認メールは不要
です。引用元リンクを表示してください。