小保方論文:Knoepfler Lab Stem Cell Blogに投稿
http://www.asyura2.com/13/nature5/msg/234.html
投稿者 ニューロドクター乱夢 日時 2014 年 3 月 04 日 20:01:28: wyCbfwX.95FPw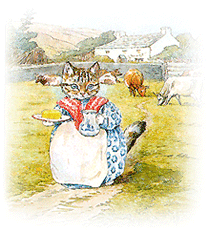 小保方論文:Knoepfler Lab Stem Cell Blogに投稿
http://marugametorao.wordpress.com/2014/03/04/%e5%b0%8f%e4%bf%9d%e6%96%b9%e8%ab%96%e6%96%87%ef%bc%9aknoepfler-lab-stem-cell-blog%e3%81%ab%e6%8a%95%e7%a8%bf/ (ニューロドクター乱夢随想録)
コメントが採用されるかどうかはわからないが、下記のブログに投稿した。
http://www.ipscell.com/
Latest STAP stem cell whispers: glimmers of hope or mirages?
Posted on March 3, 2014
Obokata H et al. Stimulus-triggered fate conversion of somatic cells into pluripotency.
I think that the trituration procedure is a key issue why the investigators failed to reproduce her experiments.
METHODS SUMMARY
Tissue collection and low-pH exposure. To isolate haematopoietic cells, spleens were excised from 1-week-old Oct4-gfp C57BL/6 mice, minced by scissors and mechanically dissociated with pasture pipettes.
Misspelled: I am shocked to have found that Dr. Obokata misspelled the Pasteur pipettes.
pasture pipettes → Pasteur pipettes (As Pasteur is the name, the capital letter should be used)
http://pasteur-pipette.com/history/history-of-pasteur-pipettes/
History of Pasteur Pipettes
Question:
1. Are Pasteur pipettes glass or plastic?
http://www.thomassci.com/scientific-supplies/Pasteur-Pipets
2. The name of the company of Pasteur pipettes and type of pipettes (size, form)
or manually produced?
3. As for mechanical trituration, she mentioned as follows. Surprisingly, she showed 5〜20% appearance of STAP cells by this unsteady procedures repeating trituration for 20 minutes!. She did not describe the time of trituration in low PH treatment.
For "rigorous trituration", what speed of trituration?
"To give a mechanical stress to mature cells, a pasture pipette was heated and then stretched to create thin capillaries with the lumens approximately 50 mm in diameter, and then broken into appropriate lengths. Mature somatic cells were then repeatedly triturated through these pipettes for 20 min, and then cultured for 7 days."
"Discussion
A remaining question is whether cellular reprogramming is initiated specifically by the low-pH treatment or also by some other types of sublethal stress such as physical damage, plasma membrane perforation, osmotic pressure shock, growth-factor deprivation, heat shock or high Ca2+ exposure. At least some of these stressors, particularly physical damage by rigorous trituration and membrane perforation by streptolysin O, induced the generation of Oct4-GFP1 cells from CD451 cells (Extended Data Fig. 9a; see Methods)."
 
この記事を読んだ人はこんな記事も読んでいます(表示まで20秒程度時間がかかります。)
  削除対象コメントを見つけたら「管理人に報告する?」をクリックお願いします。24時間程度で確認し違反が確認できたものは全て削除します。 最新投稿・コメント全文リスト

▲上へ      ★阿修羅♪ > 環境・エネルギー・天文板5掲示板 次へ  前へ
★阿修羅♪
http://www.asyura2.com/
since 1995
スパムメールの中から見つけ出すためにメールのタイトルには必ず「阿修羅さんへ」と記述してください。
すべてのページの
引用、転載、リンクを許可
します。
確認メールは不要
です。引用元リンクを表示してください。