世界で一番幸福な国はフィンランド−2年連続 最も不幸せなのは南スーダン 日本は
http://www.asyura2.com/19/kokusai25/msg/825.html
投稿者 うまき 日時 2019 年 3 月 26 日 18:09:33: ufjzQf6660gRM gqSC3IKr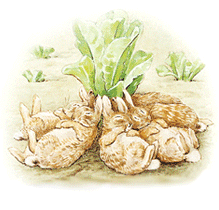 世界で一番幸福な国はフィンランド−2年連続
Kati Pohjanpalo
2019年3月25日 13:26 JST

フィンランドが2年連続で、世界幸福度ランキングのトップとなった。
  他の北欧諸国のデンマーク、ノルウェー、アイスランドも4位までに入った。国連の「持続可能な開発ソリューション・ネットワーク(SDSN)」が156カ国・地域をランク付けした。
Happiness Scoreboard
The gap between the top and bottom countries is wide

Source: World Happiness Report
  米国は1つ順位を落とし19位。最も不幸せなのは南スーダンだった。
  20日発表された19年のランキングは16−18年にかけてのギャラップの調査に基づく。調査項目は国内総生産(GDP)や友人・家族からの社会的支援、健康寿命、人生の選択の自由、社会の寛大さ、認識されている腐敗度、最近の感情など。
  リポートによると、フィンランドは各項目で14年以降安定した上昇を記録し、現在では他のトップ10諸国を「大きくリードしている」。
原題:Finland Ranked World's Happiest Country for Second Year Running(抜粋)
https://www.bloomberg.co.jp/news/articles/2019-03-25/POWKX76JIJUO01?srnd=cojp-v2

World Happiness Report2019
https://s3.amazonaws.com/happiness-report/2019/WHR19.pdf
Finland Again is the Happiest Country in the World
MARCH 20, 2019
NEW YORK, March 20 – As in 2018, Finland again takes the top spot as the happiest country in the world according to three years of surveys taken by Gallup from 2016-2018. Rounding out the rest of the top ten are countries that have consistently ranked among the happiest. They are in order: Denmark, Norway, Iceland, Netherlands, Switzerland, Sweden, New Zealand, Canada and Austria. The US ranked 19th dropping one spot from last year.
This year, the Report analyzes how life evaluations and emotions, both positive and negative, have evolved over the whole run of the Gallup World Poll, starting in 2005-2006. For life evaluations at the national level, there have been more gainers than losers.
When you factor in population growth, world happiness has fallen in recent years, driven by the sustained downward trend in India. As for emotions, there has been a widespread recent upward trend in negative affect, comprising worry, sadness and anger, especially marked in Asia and Africa, and more recently elsewhere.
Among the 20 top gainers in life evaluations from 2005-2008 to 2016-2018, 10 are in Central and Eastern Europe, five are in sub-Saharan Africa, and three in Latin America. The 10 countries with the largest declines in average life evaluations typically suffered some combination of economic, political, and social stresses. The five largest drops since 2005-2008 were in Yemen, India, Syria, Botswana and Venezuela.
This year's happiness report focuses on happiness and the community: how happiness has evolved over the past dozen years, with a focus on the technologies, social norms, conflicts and government policies that have driven those changes. Special chapters focus on generosity and prosocial behaviour, the effects of happiness on voting behavior, big data, and the happiness effects of internet use and addictions.
"The world is a rapidly changing place," said Professor John Helliwell, co-editor of the report. "How communities interact with each other whether in schools, workplaces, neighborhoods or on social media has profound effects on world happiness."
The World Happiness Report 2019, which ranks 156 countries by how happy their citizens perceive themselves to be, according to their evaluations of their own lives, was launched today at the United Nations. The report was produced in partnership with The Ernesto Illy Foundation.
"We are living a moment of transition to a new age and this generates a sense of uncertainty," said Andrea Illy, Chairman of illycaffè and Member of the Board of Fondazione Ernesto Illy. "Social happiness is therefore even more relevant, in order to give a positive perspective and outlook for the present and for the future."
The chapter by Professor Jeffrey Sachs, director of the Sustainable Development Solutions Network focuses on the epidemic of addictions and unhappiness in America, a rich country yet one where happiness has been declining rather than rising.
"This year's report provides sobering evidence of how addictions are causing considerable unhappiness and depression in the US," Sachs said. "Addictions come in many forms, from substance abuse to gambling to digital media. The compulsive pursuit of substance abuse and addictive behaviors is causing severe unhappiness. Government, business, and communities should use these indicators to set new policies aimed at overcoming these sources of unhappiness."
The report, produced by the Sustainable Development Solutions Network (SDSN) with the support of the Ernesto Illy Foundation, is edited by Professor John F. Helliwell of the University of British Columbia and the Canadian Institute for Advanced Research; Professor Richard Layard, co-director of the Well-Being Programme at LSE's Centre for Economic Performance; and Professor Sachs, director of SDSN and the Earth Institute's Center on Sustainable Development. Policy applications of happiness research are collected in a companion SDSN publication Global Happiness Policy Report 2019.
According to Professor Sachs, "The World Happiness Report, together with the Global Happiness and Policy Report offer the world's governments and individuals the opportunity to rethink public policies as well as individual life choices, to raise happiness and wellbeing. We are in an era of rising tensions and negative emotions (as shown in Chapter 2) and these findings point to underlying challenges that need to be addressed."
The World Happiness Report 2019 includes the following chapters:
Chapter 2 Changing World Happiness: by John Helliwell, Haifang Huang and Shun Wang, presents the usual national rankings of life evaluations, supplemented by global data on how life evaluations, positive affect and negative affect have evolved on an annual basis since 2006, and how the quality of government and various forms of conflict have influenced those evaluations.
Chapter 3 Happiness and Voting Behaviour: by George Ward, considers whether a happier population is any more likely to vote, to support governing parties, or support populist authoritarian candidates.
Chapter 4 Happiness and Prosocial Behavior: An Evaluation of the Evidence by Lara Aknin, Ashley Whillans, Michael Norton and Elizabeth Dunn, shows that engaging in prosocial behavior generally promotes happiness, and identifies the conditions under which these benefits are most likely to emerge.
Chapter 5 The Sad State of US Happiness and the Role of Digital Media: by Jean Twenge, documents the increasing amount of time US adolescents spend interacting with electronic devices, and presents evidence that it may have displaced time once spent on more beneficial activities, contributing to increased anxiety and declines in happiness.
Chapter 6 Big Data and Well-Being: by Paul Frijters and Clément Bellet, asks big questions about big data. Is it good or bad, old or new, is it useful for predicting happiness, and what regulation is needed to achieve benefits and reduce risks?
Chapter 7 Addiction and Unhappiness in America: by Jeffrey Sachs, surveys a number of theories of addiction, presents evidence of rising US prevalence of several addictive behaviours, and considers a variety of possible causes and cures.
In presenting these results at the launch, coeditor John Helliwell noted that "over the seven years of World Happiness Reports, there has been a steady increase in the level and sophistication of reader interest. At first, readers mainly wanted to see how countries ranked. Now we see ever-increasing interest in using the happiness lens to help understand what makes for happier homes, schools, workplaces, and communities, and to use these findings to help make lives better everywhere."
Contact: Kyu Lee, klee@ei.columbia.edu
http://unsdsn.org/news/2019/03/20/finland-again-is-the-happiest-country-in-the-world/

Figure 2.7: Ranking of Happiness 2016-2018 (Part 2)
1. Finland (7.769)
2. Denmark (7.600)
3. Norway (7.554)
4. Iceland (7.494)
5. Netherlands (7.488)
6. Switzerland (7.480)
7. Sweden (7.343)
8. New Zealand (7.307)
9. Canada (7.278)
10. Austria (7.246)
11. Australia (7.228)
12. Costa Rica (7.167)
13. Israel (7.139)
14. Luxembourg (7.090)
15. United Kingdom (7.054)
16. Ireland (7.021)
17. Germany (6.985)
18. Belgium (6.923)
19. United States (6.892)
20. Czech Republic (6.852)
21. United Arab Emirates (6.825)
22. Malta (6.726)
23. Mexico (6.595)
24. France (6.592)
25. Taiwan Province of China (6.446)
26. Chile (6.444)
27. Guatemala (6.436)
28. Saudi Arabia (6.375)
29. Qatar (6.374)
30. Spain (6.354)
31. Panama (6.321)
32. Brazil (6.300)
33. Uruguay (6.293)
34. Singapore (6.262)
35. El Salvador (6.253)
36. Italy (6.223)
37. Bahrain (6.199)
38. Slovakia (6.198)
39. Trinidad and Tobago (6.192)
40. Poland (6.182)
41. Uzbekistan (6.174)
42. Lithuania (6.149)
43. Colombia (6.125)
44. Slovenia (6.118)
45. Nicaragua (6.105)
46. Kosovo (6.100)
47. Argentina (6.086)
48. Romania (6.070)
49. Cyprus (6.046)
50. Ecuador (6.028)
51. Kuwait (6.021)
52. Thailand (6.008)
53. Latvia (5.940)
54. South Korea (5.895)
55. Estonia (5.893)
56. Jamaica (5.890)
57. Mauritius (5.888)
58. Japan (5.886)
59. Honduras (5.860)
60. Kazakhstan (5.809)
61. Bolivia (5.779)
62. Hungary (5.758)
63. Paraguay (5.743)
64. North Cyprus (5.718)
65. Peru (5.697)
66. Portugal (5.693)
67. Pakistan (5.653)
68. Russia (5.648)
69. Philippines (5.631)
70. Serbia (5.603)
71. Moldova (5.529)
72. Libya (5.525)
73. Montenegro (5.523)
74. Tajikistan (5.467)
75. Croatia (5.432)
76. Hong Kong SAR, China (5.430)
77. Dominican Republic (5.425)
78. Bosnia and Herzegovina (5.386)
79. Turkey (5.373)
80. Malaysia (5.339)
81. Belarus (5.323)
82. Greece (5.287)
83. Mongolia (5.285)
84. Macedonia (5.274)
85. Nigeria (5.265)
86. Kyrgyzstan (5.261)
87. Turkmenistan (5.247)
88. Algeria (5.211)
89. Morocco (5.208)
90. Azerbaijan (5.208)
91. Lebanon (5.197)
92. Indonesia (5.192)
93. China (5.191)
94. Vietnam (5.175)
95. Bhutan (5.082)
96. Cameroon (5.044)
97. Bulgaria (5.011)
98. Ghana (4.996)
99. Ivory Coast (4.944)
100. Nepal (4.913)
101. Jordan (4.906)
102. Benin (4.883)
103. Congo (Brazzaville) (4.812)
104. Gabon (4.799)
 
105. Laos (4.796)
106. South Africa (4.722)
107. Albania (4.719)
108. Venezuela (4.707)
109. Cambodia (4.700)
110. Palestinian Territories (4.696)
111. Senegal (4.681)
112. Somalia (4.668)
113. Namibia (4.639)
114. Niger (4.628)
115. Burkina Faso (4.587)
116. Armenia (4.559)
117. Iran (4.548)
118. Guinea (4.534)
119. Georgia (4.519)
120. Gambia (4.516)
121. Kenya (4.509)
122. Mauritania (4.490)
123. Mozambique (4.466)
124. Tunisia (4.461)
125. Bangladesh (4.456)
126. Iraq (4.437)
127. Congo (Kinshasa) (4.418)
128. Mali (4.390)
129. Sierra Leone (4.374)
130. Sri Lanka (4.366)
131. Myanmar (4.360)
132. Chad (4.350)
133. Ukraine (4.332)
134. Ethiopia (4.286)
135. Swaziland (4.212)
136. Uganda (4.189)
137. Egypt (4.166)
138. Zambia (4.107)
139. Togo (4.085)
140. India (4.015)
141. Liberia (3.975)
142. Comoros (3.973)
143. Madagascar (3.933)
144. Lesotho (3.802)
145. Burundi (3.775)
146. Zimbabwe (3.663)
147. Haiti (3.597)
148. Botswana (3.488)
149. Syria (3.462)
150. Malawi (3.410)
151. Yemen (3.380)
152. Rwanda (3.334)
153. Tanzania (3.231)
154. Afghanistan (3.203)
155. Central African Republic (3.083)
156. South Sudan (2.853)
 
---
投稿コメント全ログ
コメント即時配信
スレ建て依頼
削除コメント確認方法
---
★阿修羅♪
http://www.asyura2.com/
since 1995
スパムメールの中から見つけ出すためにメールのタイトルには必ず「阿修羅さんへ」と記述してください。
すべてのページの
引用、転載、リンクを許可
します。
確認メールは不要
です。引用元リンクを表示してください。